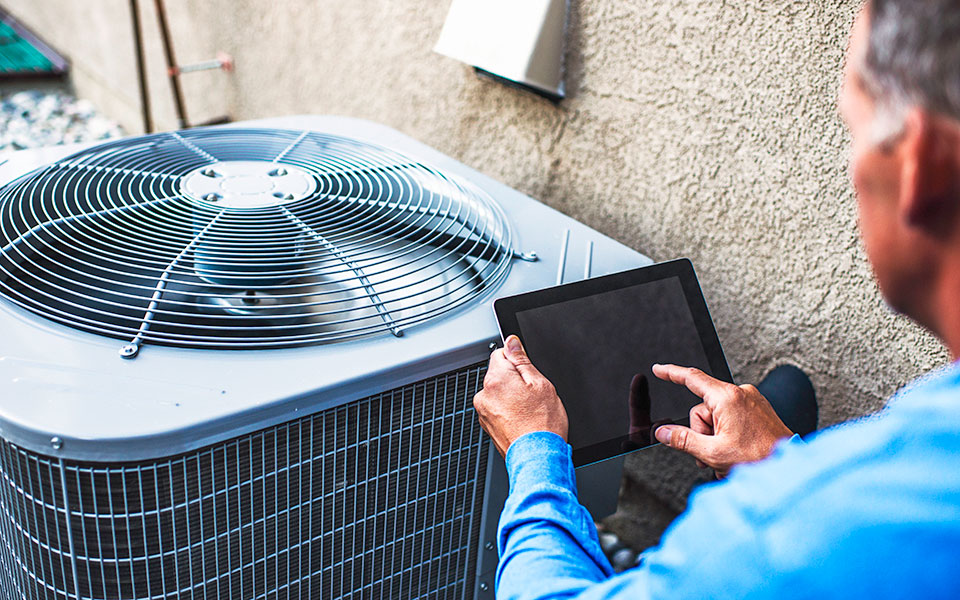 Even if we're not always aware, we usually go about our daily business in a state of act or react. Either we're acting to do or achieve something, or something is acting on us, and we react to it.
When we act, we often have a little more influence over the outcome. When we react, the outcome is often influencing us.
Now let's apply that idea to our air conditioning in Oswego, Yorkville, Naperville, Aurora or Plainfield (IL). When spring and summer come into view, are we actors or reactors?
An actor will be someone who knows how they'd like to enjoy the seasons. When it's mild or pleasantly warm, they'll open the windows or step outside. When the heat and humidity are baking the neighborhood, they'll be unaffected because they'll be relaxing inside with fully functioning AC.
A reactor, on the other hand, might take things one day at a time, which can be fine until AC with a system problem starts to sputter. If the AC stops working, they will be in reaction mode as they try to identify and correct the issue. They might even be left without AC for a time, which will make them further react, and then they might react yet again when they see a steep repair bill.
Which would you rather be as it concerns your AC – actor or reactor? If you prefer comfort, peace of mind, and saving time and money, you're definitely an actor, and one of the best things an actor can do is schedule regular AC maintenance and tune-up.
What Is AC Maintenance & Tune-Up?
Professional AC maintenance is a comprehensive system inspection and cleaning to ensure that all components are operating correctly and safely in keeping you cool. If any parts or connections are loose, worn or failing, they will be properly attended to (tuned up) to ensure the performance you need.
Beyond keeping your AC efficient, this preventive maintenance can often save you great cost that might otherwise be spent on a problem that is left to get bigger. In our terms of acting or reacting, this would be focusing on the prevention instead of the cure, which is almost always more expensive and stressful.
A professional AC inspection and tune-up in Oswego, Yorkville, Naperville, Aurora or Plainfield will include important steps such as checking:
thermostat. It should be communicating correctly with the air conditioner.

air filter. The filter is one of the most important parts of the system – it's also one of the easiest to forget. The filter will be checked to make sure it is not dirty or clogged and be replaced if needed.

power and electrical connections. The unit should be using the correct voltage and current to operate. Wires should be secured and not blackened or burned.

condenser unit. The outside condenser is often exposed to elements that can damage the fan. Debris such as dirt, leaves and grass clippings can get in and restrict airflow as well.

condenser coil. The coil is vital to energy efficiency and heat transfer. The technician will make sure it is clean and in good condition.

drip pan and condensate drain lines. They should be undamaged and draining properly to prevent water damage and excess indoor humidity.

refrigerant level. The technician will test the pressure of the coolant in your system. The test will also help identify if there are any refrigerant leaks.

ductwork. The ducts should have no leaks and be free of blockages such as rodents' nests and excess dirt and debris.
Belts will be examined and moving parts will be lubricated as well.
Once all steps are completed, the technician will start the system to observe its operation during a cycle and verify the proper flow of cool, clean air.
If any issues are spotted during the inspection, the technician will discuss them with you so you can determine how you would like to address them.
How Often Should I Have AC Maintenance & Tune-Up?
If your unit is 10 years old or under, scheduling maintenance each year in early-to-mid spring is usually sufficient. If the AC unit is older than 10 years, you might consider having it inspected twice a year to reinforce optimal system condition and performance.
AC Maintenance & Tune-Up: What Can I Do?
In addition to scheduling regular inspections by a professional, you can do a couple of things to be proactive about having proper AC.
Check the air filter. If it's starting to appear clogged, change it. The air filter should be replaced at least every 90 days.

Keep the outdoor unit clean. Check to make sure that dirt and debris have not collected in, on or around the air conditioner. Clear any plants or weeds that may have sprouted under or next to it. Shrubs and branches should not be touching or otherwise interfering with the unit. Outdoor items such as boxes should be at least two feet away.

Check all vents, registers and return-air grilles. Ensure they are open and unblocked (and don't close vents in unused areas; this doesn't save energy). Remove dust and dirt that might have collected.
Contact Us Today
It's easy to see why it's better to act than react when it comes to your AC. Here at Air Dynamics, we're always ready to act when you need professional AC maintenance and tune-up in Oswego, Yorkville, Naperville, Aurora or Plainfield. Just give us a call at (630) 731-1550!
Ask about our All-Inclusive Maintenance Plan with pre-scheduled spring and fall maintenance and tune-up, member priority service, superior warranties and no diagnostic fees!