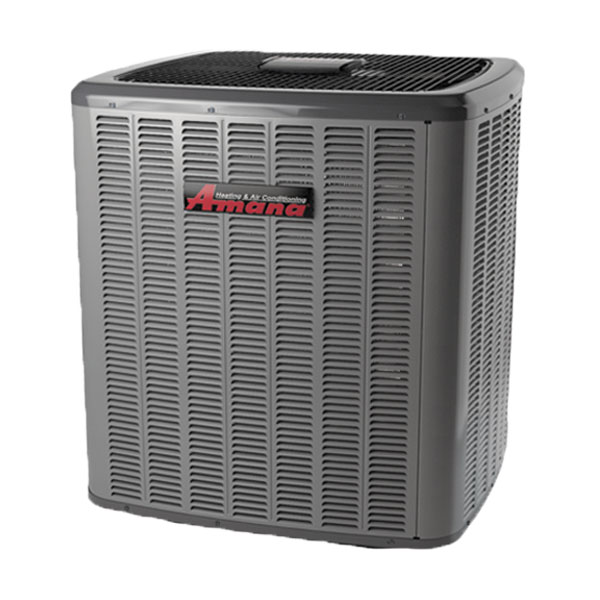 It's summer in Oswego, Yorkville, Naperville, Aurora and Plainfield. The heat starts to climb, which activates your air conditioner.
Sometime later, you notice the air inside isn't any cooler even though the system has been running awhile. You try some basic troubleshooting such as double-checking the thermostat and the air filter, but those don't appear to be the problem.
Next you consult your AC professional, who comes out, inspects your system and determines it has some notable issues.
Those issues can be resolved, but they can also sometimes be costly when weighed against how long you may (or may not) receive good performance from your AC by fixing them. In fact, a system replacement may make the most sense for your finances and your long-term cooling efficiency.
With that in mind, let's talk about how much it costs to replace an air conditioner in 2021.
Cost to Replace Air Conditioner 2021: Components & Accessories
When it's time to replace an air conditioner in Oswego, Yorkville, Naperville, Aurora or Plainfield, we might think only of the outdoor unit. However, installing an air conditioner involves other parts and accessories, all of which can factor into the cost.
A replacement may include many if not all of the following:
indoor evaporator coil
outdoor pad
outside electric disconnect
electric conduit from disconnect to the AC
copper line set from the indoor coil
PVC pipe for the drain line
local permits (if needed)
electrical wiring as needed (e.g. breakers)
ductwork (if needed)
condensate drainage
Cost to Replace Air Conditioner 2021: Capacity (Size)
To cool your spaces properly, an air conditioner needs to be the right size. Your AC professional will ensure the proper AC capacity by completing what is known as a load calculation.
A load calculation factors the total square footage that needs to be cooled as well as aspects that influence the loss and gain of heat, such as the height of ceilings and the number and size of windows.
The new unit's capacity is important to get right, because an air conditioner that is too large will cycle on and off too much. A unit that is too small will run all the time and not cool your spaces correctly. Both scenarios can also cause a lot of premature wear on the system.
While bigger air conditioners may cost more depending on the brand, model and type, an accurately sized unit will properly serve you as well as help keep energy costs in the range they should be.
Cost to Replace Air Conditioner 2021: Ductwork
In some instances a new air conditioner may need new or modified ductwork, particularly if the existing ducts are not the right size for the replacement unit. Improper or mismatched ductwork can cause hot or cold spots in your spaces as well as wear on the system. It can affect energy costs as well.
Because the ductwork helps to circulate the cooled air, it must satisfy the new AC's airflow requirements. For this reason, ductwork could factor into the cost to replace an air conditioner in 2021.
Cost to Replace Air Conditioner 2021: SEER Rating
An air conditioner's ability to efficiently cool is measured by its SEER (Seasonal Energy Efficiency Ratio) rating. The rating number is calculated by the cooling output (BTU) average for a specific time of the year divided by the total energy use (watts) within the same time.
The SEER number is often associated with a unit's ability to use energy well, which in turn can also lead to more savings on electricity bills. Air conditioners today typically have a SEER rating of between 13 and 20, and the initial purchase cost tends to increase with higher ratings. The highest rating is 25, but anything at 13 or greater is considered good for performance.
Cost to Replace Air Conditioner 2021: Installation
Arriving at the cost to replace an air conditioner in 2021 will also include installing the unit. Beyond having the right one for your cooling requirements, this is the most important component in ensuring the performance, safety and maximum life of your system.
Cost to Replace Air Conditioner 2021: Rebates & Energy Credits
Some air conditioners may have product rebates from the manufacturer as well as local utility rebates. In addition, Energy Tax Credits may be available for cooling products with certain energy-efficiency ratings. All of these can potentially help reduce your air conditioner replacement cost.
Cost to Replace Air Conditioner 2021: How Much?
We've shared a pretty good overview of the factors that can go into new AC. As you can see, they create a range of possibilities. The next natural question is how much you might expect to pay for a system replacement.
The answer is when you combine the different variables with the brand, model and type of air conditioner, the cost to replace it will typically be between $4,000 and $8,000.
Contact Us Today
Air Dynamics specializes in air conditioner replacement for Oswego, Yorkville, Naperville, Aurora and Plainfield. In addition to answering all of your questions about a replacement, we can help guide you to the system that is best for your budget and your cooling requirements. Simply give us a call at (630) 731-1550.