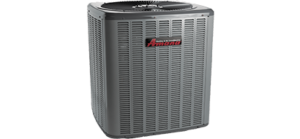 Let's be honest: It's pretty easy to predict ourselves. We know something should be taken care of, but we tend to postpone it until it really needs attention. At that point, the problem is usually advanced and it probably winds up costing us more time, money and effort than if we'd addressed it earlier. We all do it!
This habit often includes our air conditioner maintenance as well. We know how much we depend on a properly functioning system. We also assume it will run how we need it to when we want it to – but it may not always work out that way. Just as with anything else we might postpone, adjusting to a maintenance mindset will benefit us.
Why Air Conditioning Preventive Maintenance Matters
We most appreciate our A/C during seasonal heat. However, because we rarely look at and interact with our cooling system, sometimes it's easy to forget it's a complicated machine that needs periodic attention.
Once you understand the basics and benefits of central air conditioner maintenance, you'll find it easy to make it routine. You'll also help minimize unexpected troubles and costs. Consistent air conditioner maintenance contributes to:
Lesser chance of a breakdown. When the mercury rises and the humidity thickens, the last thing you want to worry about is no central air until a repair crew can arrive. Air conditioning preventive maintenance greatly reduces the odds of this happening.
Lower utility bills. A well-maintained system consumes less energy to run.
Fewer repairs. Regular air conditioner maintenance can keep a small problem small. In addition to scheduling maintenance, be alert and act quickly whenever something with your A/C system does look, smell or sound right.
Extended equipment life. Cooling units that are maintained perform at peak levels for longer periods. Just one malfunctioning part can affect the entire system. Proper air conditioner maintenance can add years to the life of your unit.
What Proper Air Conditioner Maintenance Includes
Professional central air conditioner maintenance involves inspecting the parts and connections your system relies on to function at its best.
Equipped with the right training and tools, an air conditioner maintenance specialist will look for details such as a properly calibrated thermostat, correct electrical connections and charges, and well-lubricated moving parts.
The expert will also examine the system for a clean and clear condensate drain, an efficiently operating blower, clean evaporator and condenser coils, safe and correct system start and shut-off sequencing, and a sufficient, non-leaking refrigerant charge.
Air Dynamics Central Air Conditioner Maintenance
Air Dynamics Heating & Cooling helps keep your home or business cool and comfortable during seasonal heat. We provide the specialized air conditioning preventive maintenance for an efficient, cost-controlled cooling system.
When performing your air conditioner maintenance, we will always educate you about your specific unit; e-mail you details about your technician for a scheduled maintenance visit; and call you 30 minutes before our appointment arrival. We will also be thorough and clear about all A/C maintenance costs.
Once we've inspected your air conditioner, we'll explain exactly what may or may not be needed for its optimal function in a way you'll understand.
Your comfort and safety in the warmer months are important to us. We welcome your call at (630) 731-1550 to connect with an Air Dynamics professional about your air conditioner maintenance. You can also reach us online. Inquire about our benefit-packed All-Inclusive Maintenance (AIM) program as well.