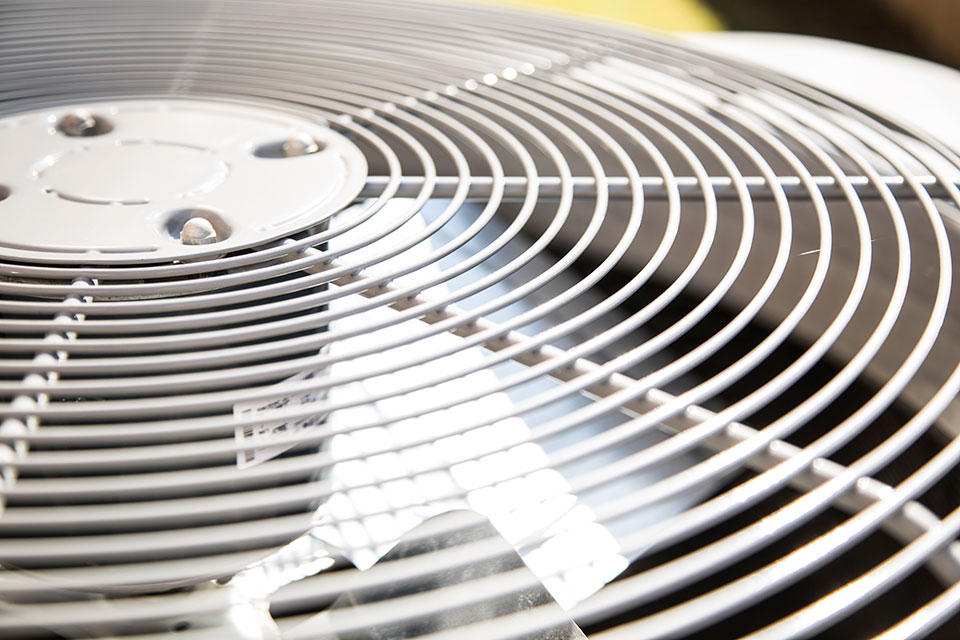 Today's central air units are built to perform better than ever. At the same time, being machines, even the most efficient of them have a life cycle.
If you've recently installed or replaced an air conditioner, you have some time before you need to ask how long central air units usually last. If on the other hand you've owned your current unit for ten years or longer, it's good to have an idea of how much more performance you might expect before it starts to wear and slow.
Summer is starting up here in Oswego, Yorkville, Naperville, Aurora and Plainfield, so the present is perfect to look at some factors that can influence how long a central air unit might last.
How Long Central Air Lasts: Usage
The more you use an air conditioner, the sooner it will age. For example, a unit in Illinois might last longer than the same one will in, say, South Florida. Conversely, the air conditioner in Illinois might need replacement sooner than the same one in central Wisconsin.
That Illinois unit can be affected by personal preferences too. Family A might set the thermostat at 74 all summer while Family B sets it at 71, making the system work harder. When you stretch those tendencies across 15 years, you can presume which family's central air might tire first.
How Long Central Air Lasts: Sizing and Installation
Having the right size of air conditioner for your spaces is vital. A unit that is either too small or too big will cycle on and off more often. This burdens the air conditioner and promotes component failure. Your HVAC professional should be able to advise you about the correct size for your home or office.
Just as important, your properly sized unit should be installed correctly. An incomplete or improper installation will add to system complications and wear.
How Long Central Air Lasts: The Elements
The condensing unit of a central air system often sits outside, exposing it to weather conditions throughout the year. In Oswego, Yorkville, Naperville, Aurora and Plainfield, we get our share of rain, snow and humidity, which over time can really take their toll.
Mindful care and protection can contribute to how long your central air lasts. Consider having the coil cleaned periodically to help prevent dirt and debris from building up and causing corrosion. In addition, before each cooling season, clear away any items such as leaves, sticks, mulch and branches around the air conditioner. These can clog the unit as well as trap moisture inside it.
During winter, you might also use a cover made of breathable material (not plastic) to help guard the air conditioner from harsh seasonal elements that can lead to corrosion and rust.
How Long Central Air Lasts: Maintenance
This is probably the most important factor of all. Beyond a few things you can check on your own, scheduling annual inspection and maintenance could lengthen the life of your unit by years. It can help keep you current with existing warranty coverage too.
An evaluation and tune-up by an HVAC professional will ensure that all important parts and functions are checked. Adjustments and minor repairs can also be made before they become bigger, more-problematic ones. In other words, with correct care and maintenance, you can make even an aging unit perform like a younger one.
So How Long Do Central Air Units Usually Last?
With all of this being said, of course you want to know how long the average central air unit can last. The answer is when properly maintained, a reputable, current-model air conditioner can potentially serve you for 15 to 20 years.
Contact Us Today
At Air Dynamics, we love being able to answer, serve and assist in keeping our Oswego, Yorkville, Naperville, Aurora and Plainfield customers comfortable in summertime. If you would ever like to discuss central air repair, replacement or maintenance, just give us a call at (630) 731-1550. We'll be glad to hear from you.
Air Dynamics also provides central air repair, replacement and installation for local communities such as Plano, Montgomery and North Aurora.