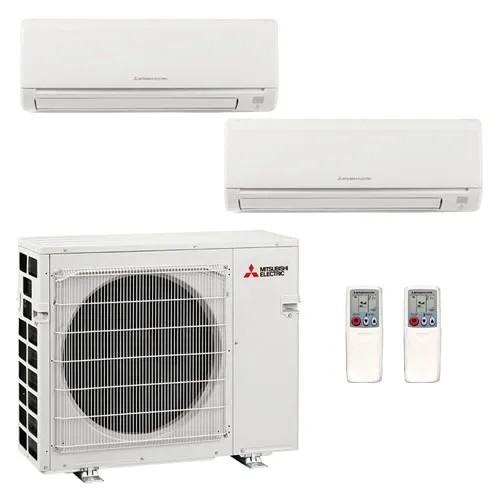 If you follow our blog or you're an Air Dynamics customer, you may know by now that we like to keep you informed about achieving the greatest comfort and best use of your money with your home cooling. We appreciate being your resource for efficient and affordable AC at your home in Oswego, Yorkville, Naperville, Aurora or Plainfield (IL),
On that note, let's look at another way you can save time, money and energy with your HVAC while also protecting the environment. Should you find yourself choosing a new system for your new or current home, you might be interested in what a dual fuel heat pump system offers you.
What Is a Dual Fuel Heat Pump?
A dual fuel heat pump is a cooling and heating system that combines a traditional heat pump with a furnace and switches between them according to the season you're in and the temperature and function you need.
A dual fuel heat pump has four main components:
outside condensation unit with a compressor that ensures refrigerant circulation

gas furnace with a blower that draws air in, heats it and pushes it into your house

indoor coil that is either a part of the furnace or a separate installation

refrigerant lines placed between the indoor and outdoor coils
Powered by electricity, the heat pump operates as a central AC unit during summer by moving hot air out of your home until your thermostat reaches your setting. The heat pump also maintains temperatures during the milder weather of spring and fall.
When the cold arrives, especially between late November and March, the heat pump can continue providing warm air even as the weather becomes more frigid. If the cold becomes particularly bitter, the dual fuel system can shift to the furnace for greater heat.
The system monitors itself to determine whether the heat pump or the furnace will most efficiently provide your temperature setting. When you're programming your thermostat, you can set it and forget it because the dual fuel heat pump runs your HVAC for you.
Dual Fuel Heat Pump Systems: Other Benefits
A stand-alone furnace is ideal for consistently colder climates such as those in the far northern U.S. Conversely, a heat pump alone will often serve well in territories with regularly warmer temperatures, such as the Southeast. While the heat pump also can heat a home, it may start to strain when the temperatures become subzero as they do in Illinois. This uses more energy, raises bills and puts extra wear on the system.
A dual fuel heat pump's ability to activate the best function for your home can support longer system life because the function operates only when needed the most. This becomes especially useful in areas such as Oswego, Yorkville, Naperville, Aurora and Plainfield, where the temperatures change throughout the year.
With the dual fuel heat pump, you can have the gas-burning furnace can do the hardest winter work. The rest of the time, the electrical heat pump will manage your comfort, which also can help in reducing the furnace's carbon dioxide emissions.
The dual fuel system further can be an asset if you deal with dry skin when it's cold out. Because a gas furnace produces higher temperatures than a heat pump will, it also dries the air more, so heating with just a furnace in fall and winter may dry your skin as well.
With a dual fuel system, the heat produced by the heat pump is warmer than the ambient temperature but typically lower than your body temperature. This makes the heat feel cooler than that from a furnace while helping your skin to feel less dry.
Dual Fuel Heat Pump Systems: Financial Incentives
The Inflation Reduction Act of 2022 contained tax credits for home energy upgrades, including for heat pumps. For this year (2023) through 2032, depending on the amount of taxes owed, homeowners will be eligible for a 30% federal tax credit up to $2,000 on the total cost of buying and installing a qualifying heat pump system.
The Inflation Reduction Act also included the High-Efficiency Electric Home Rebate Act (HEEHRA) to help low- and moderate-income homeowners offset the cost of a heat pump system. Based on their household income, certain taxpayers could be eligible for a rebate of up to $8,000 for an ENERGY STAR®–certified electric heat pump.
Even if you don't qualify for the HEEHRA program rebates, you may be able to save with utility and manufacturer rebates for dual fuel heat pumps.
To find out more about the available tax incentives and qualifying for them, contact your tax specialist as well as your utility company and the Illinois Office of Energy before you make your upgrade.
Information & Service for Better HVAC: Contact Us Today
Air Dynamics is devoted to supporting our local communities with the service, advice and equipment for smart, efficient and affordable home cooling and heating. To further discuss the possible advantages of a dual fuel heat pump system for you in Oswego, Yorkville, Naperville, Aurora or Plainfield (IL), just give us a call at (630) 731-1550!