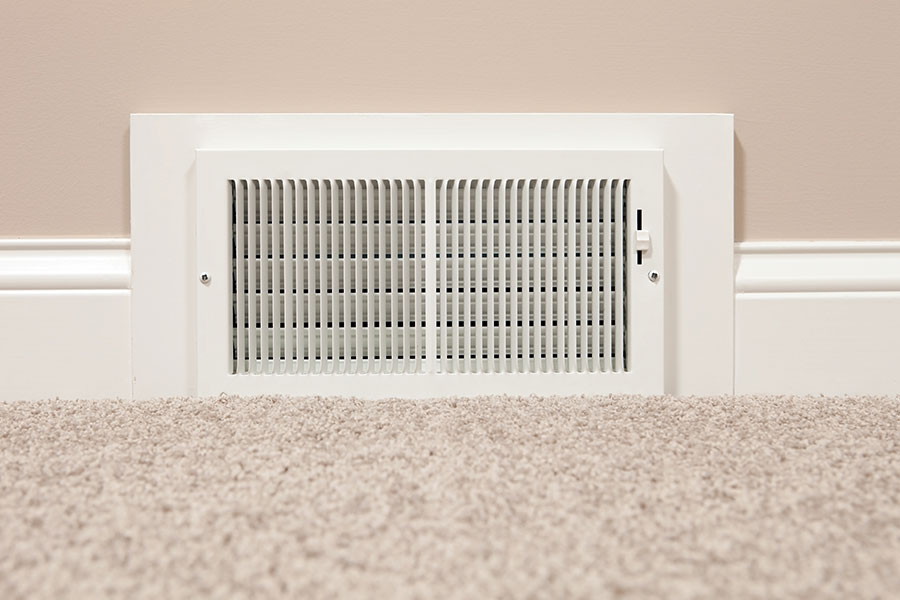 As homeowners, we might often be aware of and attentive to what's going on with our air conditioner and our furnace, depending on which season we're in.
Beyond those primary items, it can be easy to forget that a big component of our heating and cooling system is the ductwork. Your ducts carry the forced air into your spaces. They are also involved in the return of cycled air back into the system as well as the exhausting of air from the home as needed.
The National Air Duct Cleaners Association recommends that a home's air ducts be cleaned every three to five years. How often you should have your air ducts cleaned will involve factors such as where you live and how often you use your ducts, as well as whether anyone in your home has asthma or allergies.
Properly performed air duct cleaning contributes to fewer dust mites, which can be a major problem for those with asthma. Professional cleaning likewise helps remove more dander and pollen from the air, something those with allergies welcome.
A professional air duct cleaner further understands that improving your air quality requires addressing every part of your forced-air system, including the furnace, air coils and central system. The cleaning also will feature a rotary brush cabling system to knock duct debris free and a negative air machine with HEPA filters to vacuum it up.
Oswego, Yorkville, Naperville, Aurora, Plainfield:
So How Often Should I Have My Air Ducts Cleaned Where I Live?
Air ducts should be inspected and potentially cleaned with little delay if you notice:
increasing dust buildup on surfaces
a vermin infestation in the home
insects or rodents entering or exiting the ductwork
visible dust from the supply registers when air is leaving the vents
You should also look inside the air vent register for signs of pollutants (e.g. black debris) that have been recycled through the forced-air system many times. This would indicate that the system is greatly soiled. Another sign of ducts in need of prompt cleaning is excessive dust near the filter when you're changing it.
Beyond what you may need to attend to right away, there are other instances in which you may want to have your air ducts cleaned.
We've already mentioned targeting a cleaning every three to five years. You can also consider a professional cleaning:
when you move into a new home (unless you know the former owner has cleaned the ducts within the last three years)
after building a new home or finishing a home remodel (new construction can create plenty of dust and debris)
if you have pets that shed dander and fur, which can easily permeate the air
if your home includes a frequent smoker
your home is an older structure
A professional inspection and cleaning can further identify if there are any leaks in your ductwork that should be fixed.
True Believers in Air Quality
Here at Air Dynamics, we're passionate about the quality of your indoor air in Oswego, Yorkville, Naperville, Aurora or Plainfield.
Because most of us spend a majority of our time in our homes, the quality of our air really does factor into quality of living. Just as it's good to consider diet and physical activity for well-being, so it is to be mindful of the air that we breathe.
Contact Us Today
Air Dynamics is your partner in better, cleaner air that is good for you while it cools or heats your home. We can further inform you about cleaning your air ducts as well as how often to have them cleaned at your home in Oswego, Yorkville, Naperville, Aurora or Plainfield. Give us a call at (630) 731-1550!