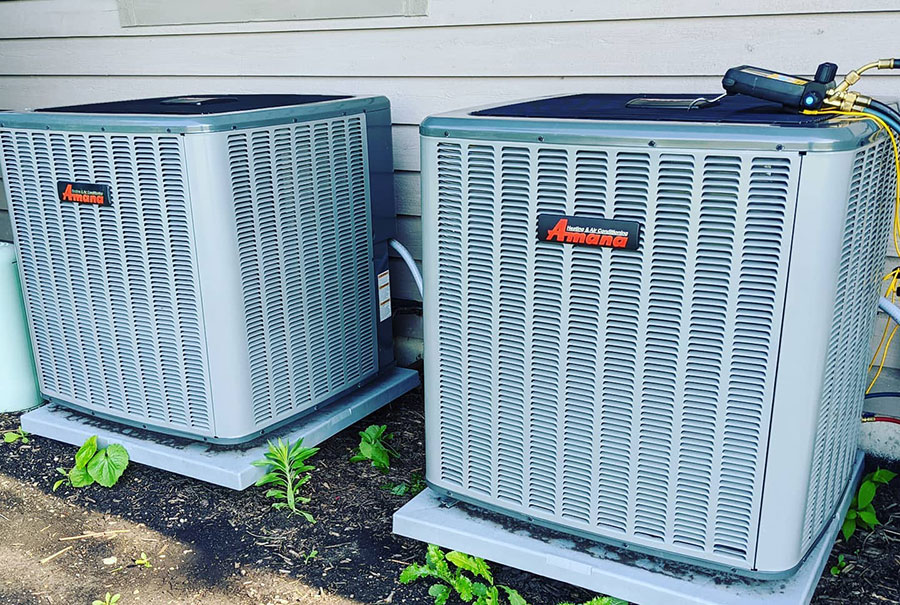 When the season is about to flip from cool to warm again in Aurora, it's a good time to ensure your air conditioner is ready to work for you.
Properly functioning air conditioning will keep you comfortable while sparing you from inconvenience and possibly extra expenses that (truth be told) most of us don't plan for.
Air Dynamics Heating & Cooling specializes in air conditioning repair for Aurora. We serve you with the knowledge and skill that keep your system performing at the levels you need.
Just as important, we're there when you need us. We're available to you for both pre-scheduled visits and, for more urgent situations, same-day service.
Service and Skill for Aurora Air Conditioning Repair
Service is much more than just a word to us – it is the core of our company ethic. When you partner with Air Dynamics for your air conditioning repair in Aurora, Air Dynamics will always:
educate you about your specific cooling system
for pre-arranged appointments, e-mail you about the Air Dynamics technician who will serve you
call you 30 minutes before arriving at your location
The technicians at Air Dynamics are skilled in both residential and commercial repair for diverse air conditioner brands such as York, Lennox, Carrier York and Payne. They can identify and fix what might be preventing your system from performing correctly. We also offer a five-year warranty on many of our air conditioning repairs for Aurora.
We're attentive to your expenses as well. Our trained eye for what causes a system defect helps ensure you invest only what's necessary to run your AC at full function. Beyond potentially solving an issue before it gets bigger, we help you maintain an efficient system that contributes to lower energy costs.
Aurora Air Conditioning Repair: Ready When You Need Us
If your Aurora air conditioner needs attention or repair, you have access to efficient and responsive support nearby. Call us at (630) 731-1550 to ask any questions you have about your AC or to schedule a service appointment. We'll welcome hearing from you! 
(While you're at it, also inquire about our All-Inclusive Maintenance program including benefits such as free diagnostic testing, two yearly system tune-ups and a 10% discount on air conditioning repair work.) 
Professional Certifications
North American Technician Excellence (NATE); National Comfort Institute (NCI) for air balancing